Before contacting us, please review the relevant product page for detailed information about the coat, bed or accessory with warmth ratings & suitable purposes.
Additionally for information on measuring & sizes please refer to the Fitting Room.
Further information is available on the FAQs (facts & questions) & Terms & Conds pages prior to contacting us.
We would like to think we have everything covered for you to assist your choice for your whippet.
Love to chat, however being a seasonal business with everyone ordering at the same time, we are super busy making whippet coats to order as fast as we can, seven days a week, in our busy seasons for very, cold whippet's around the world! Whippetwear whippet customers thank you in advance.
Whippetwear
ABN: 23 094 261 998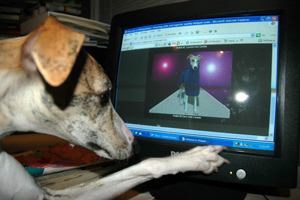 The captcha you entered is incorrect. Please try again.